With St. Patrick's Day right around the corner, green is popping up everywhere. We love how green can propel your outfit right into the Spring season. We find that as the weather starts to warm up, so does our adventurous side. We start to push our cozy (but slightly boring) turtlenecks and coats that adorned our backs all winter long to the back of our closets. Instead, we opt for more colorful, fun styles that match the energy of the blue sky that has replaced the gloomy storm clouds that are synonymous with winter. Whether it's a fun handbag, a new head scarf, or attention stealing earring, one of our favorite ways to incorporate green into our outfits is through accessories. But more than the color, there is another type of green fashion that we are focusing on this year: sustainability in the fashion industry.
When it comes to sustainability in the fashion industry, the demand for ethically sourced and sustainable products is growing. In 2019, more and more people are becoming aware of the impact they have on the planet and their fellow humans through the products and brands they choose to purchase. Here at Plumb Line Jewelry, we are proud to say that we have made an effort to ensure both our products and supplies are sustainable and come from reputable sources since the beginning. We completely believe that sustainability and style are not a one or the other choice; You can find on-trend products that demonstrate your personal style while still taking care of the planet and workers.
So, to celebrate St. Patrick's Day and the arrival of Spring in style, here are some amazing sustainable accessories that double up the green factor! Hooray for green fashion!
As far as green fashion goes, Everlane is definitely leading the pack. Through their "radical transparency" approach, Everlane frequently evaluates each of their factories for fair wages, reasonable hours, and environment. They source quality products, enabling you to wear their pieces for years, even decades, to come. On top of all that, they reveal the true cost of their products to their customers and exclude the traditional retail markup in their prices. This ensures that you get a high-quality, sustainably sourced product at an affordable price- oh and did we mention their designs keep you looking and feeling your best all the while!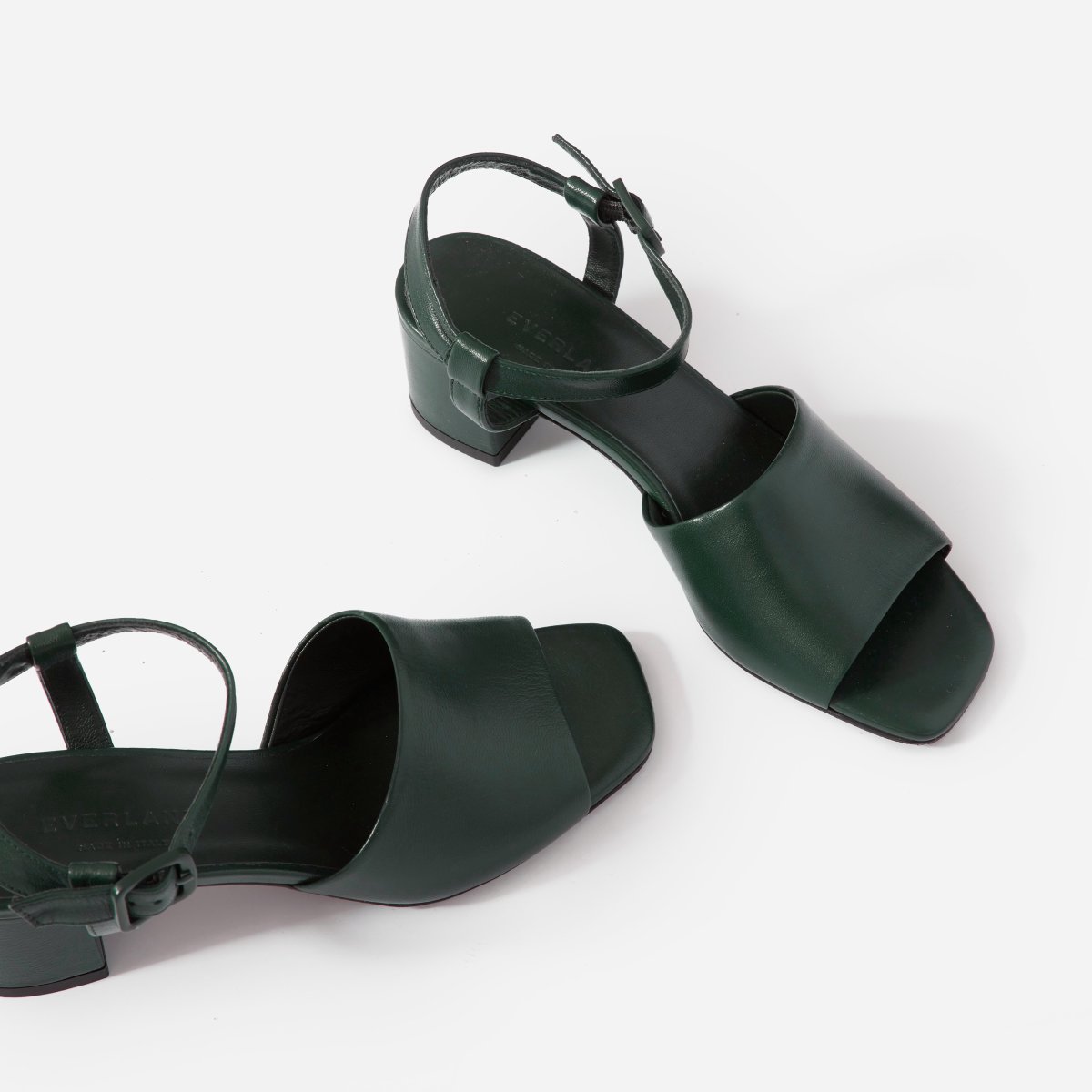 To add some color to your spring look, we love these Block Heel Sandals in Dark Green! The heel is the perfect height- adding a little oomph to your outfit without making you dread your five-block walk to work each morning. The green isn't too bright, meaning you can pair these with almost any color, but they will still add a little pop of fun to your outfit. We think these heels are an amazing sustainable accessory for St. Patrick's Day and Spring altogether- a win-win!
Over at Alternative Apparel, they tout the headline, "We love our planet & we're mindful of the impact we make on it & its people." But, it's more than just a marketing ploy to them- Alternative Apparel is truly dedicated to creating sustainable and ethically-made products for us all. They use oxo-biodegradable mailer bags and have a vendor recycling program. As far as labor goes, all of their factories adhere to Fair Labor Association guidelines, and they have joined the Fashion Revolution, an organization committed to changing the way clothes are sourced, produced, and consumed. They also utilize organic & recycled materials for their garments along with low-impact dyes and water-conserving washes. We love the mission of this green fashion company and their products don't disappoint either!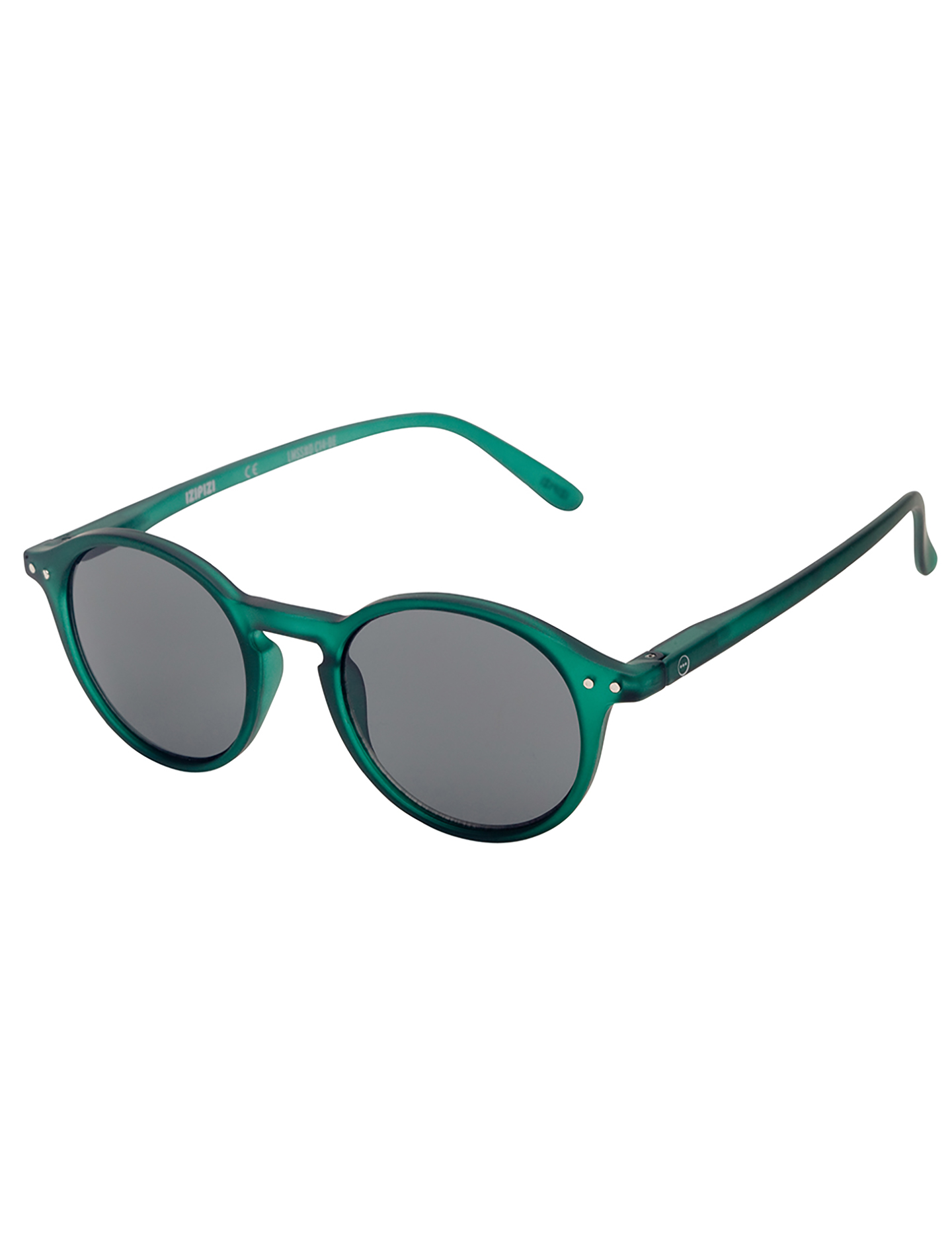 These green sunglasses from Alternative Apparel are the perfect addition to any Spring wardrobe. They combine design and function, creating a high-quality pair of sunglasses that protects your eyes while still adding style to your outfit. We love the round frames that flatter any face shape, and the green is just interesting enough without being over-the-top. If you are looking for a new pair of sunglasses for Spring, be sure to check these out!
Last but not least, we couldn't help but give ourselves a little bit of a pat on the back for our sustainability practices. For our jewelry pieces, we are proud to work with the Karen Hill Tribe villagers of Thailand. After graduating college, Plumb Line Jewelry founders (and husband and wife), Elizabeth and Casey moved to Vietnam to volunteer in an orphanage. While there, they had the opportunity to travel to Thailand. Later, as they began their jewelry making business, they remembered the beautiful jewelry pieces they had seen in Thailand. Traveling back to Thailand, they were able to connect with the Karen Hill Tribe villagers in Chiang Mai. Now, the majority of Plumb Line's precious metals are from the Karen Hill Tribe villagers. Along with this, all of our pieces are handcrafted, resulting in high-quality, ethically sourced, and sustainable accessories.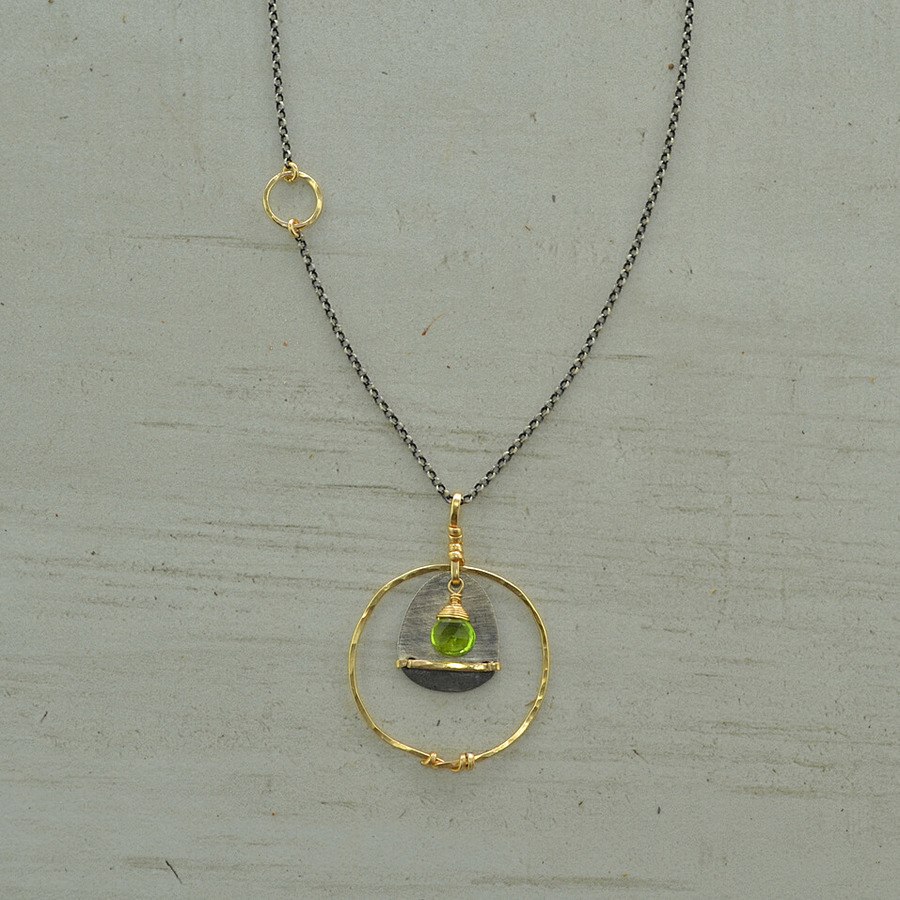 One of our favorite pieces for Spring is our Circled Peridot Necklace. This necklace is handcrafted and highlights a gorgeous, bright green peridot stone. This necklace will add an air of interest to any outfit. Much more unique than the typical department store chain necklaces, everyone will be asking where you got it. The green gemstone will aid in brightening up your style and is the perfect choice for St. Patrick's Day.
So, Choose Green Fashion For Spring!
So, we hope as you start to add to your Spring wardrobe, you keep sustainability in mind. There are so many green fashion options out there for ethically sourced and sustainably made products, meaning you won't have to sacrifice anything. If you are looking for sustainable accessories for Spring, check out our selection of handcrafted jewelry. All of our pieces are handcrafted and sustainably made, so you can trust that you are making a great purchase.